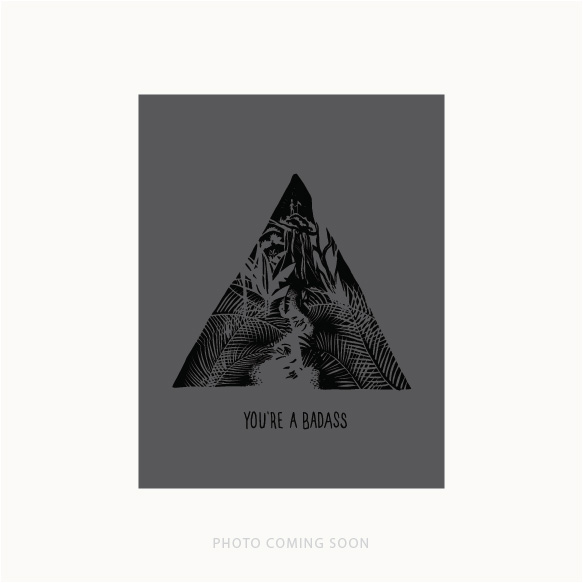 You're a Badass - Card
Card reads: "You're a badass."
Letterpress printed, 4.25x5.5 card on our handmade paper. Comes with a recycled A2 kraft envelope.
All cards are blank inside but here are some suggestions to help you get started:
"Seriously."
"I'm constantly impressed, and intimidated. And turned on."
This card is printed on handmade paper and printed by hand, so naturally, it all has variations in color, texture and print. Perfectly imperfect just like you like to tell yourself you are.